Azhar Mahmood honoured by British Asian Trust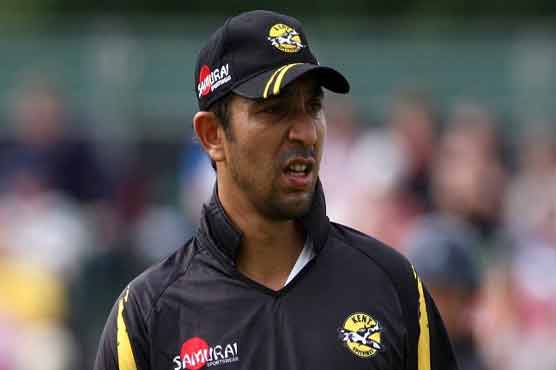 London, (SANA): Pakistan cricketer Azhar Mahmood has been honoured by a leading Anglo-Asian charity set up at the suggestion of Britain's Prince Charles.
All-rounder Mahmood has become an official ambassador of the British Asian Trust, the first Pakistani cricketer to be given such an appointment.
He joins fellow cricketers in India's Rahul Dravid and Sri Lanka's Muttiah Muralitharan in supporting the work of the Trust, which was set up at the suggestion of Prince Charles — the eldest son of Queen Elizabeth II and heir to the British throne — in 2007 to help disadvantaged people across South Asia.
"Supporting charitable projects has always been important to me, wherever I have played," said Mahmood in a statement.
"But it is through the British Asian Trust that I am looking forward to getting involved in the very best work being done across South Asia, tackling the most difficult issues, and achieving incredible things," added Mahmood, who has played for team right across the sub-continent.
Since its creation, the Trust has supporting 30 'high impact' charities facilitating access to livelihoods, education and health and reckons to have touched the lives of over a million people.
The Trust also has a long standing association with cricket having been launched through the Future Friendship Cup between India and Pakistan in July 2007.
Hitan Mehta, the Trust's executive director, said: "We are delighted to welcome Azhar Mahmood to the British Asian Trust family.
"He is one of the finest all-round cricketers of his generation, having achieved great success both internationally and at county level here in the UK."
"Azhar joins as a unique ambassador having played across South Asia and his support for the Trust's work will be invaluable."
The 39-year-old Mahmood, who has appeared for teams across the sub-continent, is currently based in London where he plays for Surrey.
He played 21 Tests for Pakistan, scoring 900 runs and taking 39 wickets, as well as featuring in 143 One-Day Internationals (ODI), scoring 1,521 runs and taking 123 wickets between 1996 and 2007.
A hard-hitting batsman and canny seam bowler, Mahmood has since become one of a select group of truly globetrotting 'freelance' cricketers playing in a variety of Twenty20 competitions such as the Indian Premier League, Australia's Big Bash League, the Bangladesh League and the Caribbean Premier League.
Among the teams Mahmood has represented are the Auckland Aces, Barbados Tridents, Barisal Burners, Dhaka Gladiators, Kings XI Punjab and Ken.
Ends-SANA-AK-ZS
http://www.sananews.com.pk/english/azhar-mahmood-honoured-by-british-asian-trust/
Comments are closed.