Egyptian court confirms 183 death sentences, including Brotherhood chief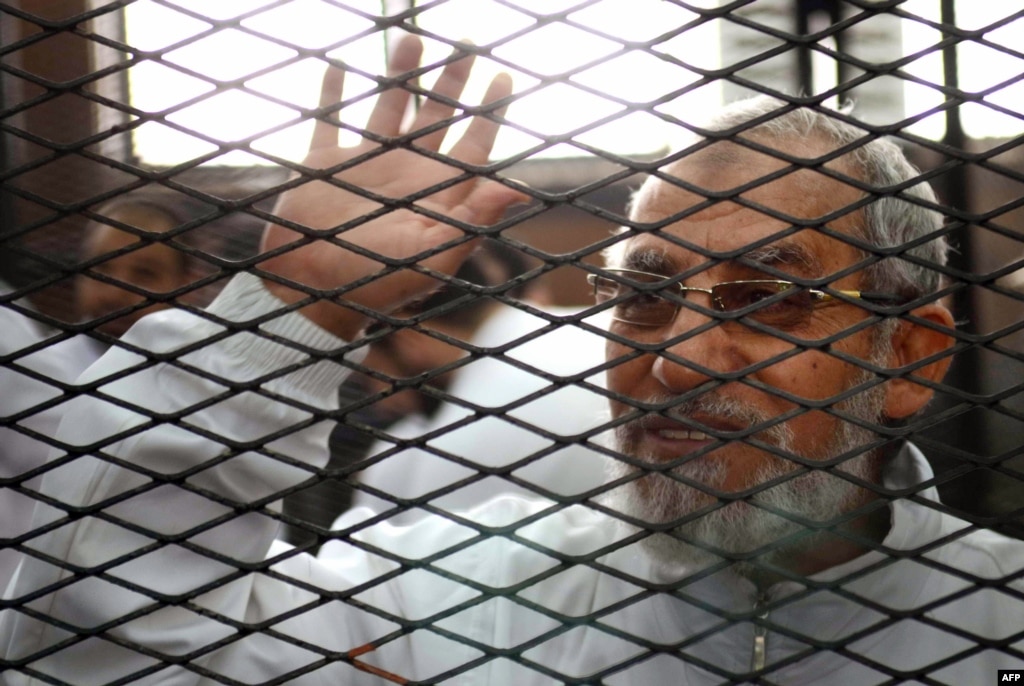 MINYA, (SANA): An Egyptian court on Saturday confirmed death sentences for 183 Islamists, including Muslim Brotherhood chief Mohamed Badie, a prosecutor said, after a speedy mass trial that sparked an international outcry.
The court in the central city of Minya had initially sentenced 683 people to death, but on Saturday it commuted death sentences of four to life in prison, including two women, and acquitted 496 other defendants.
Since the army ousted President Mohamed Morsi in July last year, hundreds of his supporters and Badie himself have been sentenced to death in trials criticized by Egyptian and global human rights bodies.
Those sentenced on Saturday, in a session that lasted about 15 minutes, were accused of involvement in the murder and attempted murder of policemen in Minya province on August 14, the day police killed hundreds of Morsi supporters during clashes in Cairo.
Saturday's sentencing came after the court's initial ruling was referred to Egypt's top Islamic scholar as required under the country's law.
In March, the same court presided by judge Said Youssef Sabry had reduced 492 of 529 death sentences to life in prison.
Ends-SANA-AK-ZS
============
http://www.sananews.com.pk/english/egyptian-court-confirms-183-death-sentences-including-brotherhood-chief/
Comments are closed.